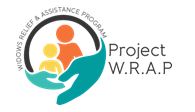 WORK-BASED MENTORING PROGRAM
Annually, Project W.R.A.P seeks businesses, local organizations and companies that can offer four weeks work-based mentoring to her teen beneficiaries' age13-19years. We strongly believe that in these four weeks, they will gain valuable work experiences, develop work ethics and practise soft-skills necessary for permanently entering the workforce.
At the end of the program, businesses are expected to pay holiday jobbers a stipulated stipend which covers transportation and lunch.
WORK-BASED MENTORING GOAL
Give beneficiaries valuable on-the-job experiences
Enable Beneficiaries to gain valuable real life experiences
Create opportunities where teenagers can sell themselves as prospective employees.
For more information, kindly visit http://www.projectwrap.org
Kindly fill the form below. Thank you